PROVEN PEST CONTROL SOLUTIONS
We are a local, family-owned business that was started in 2012 and are excited to serve you and the great people of Western Oklahoma for years to come!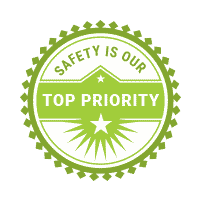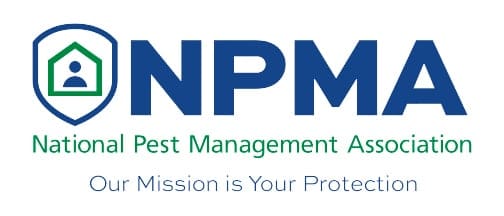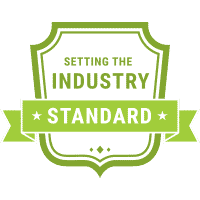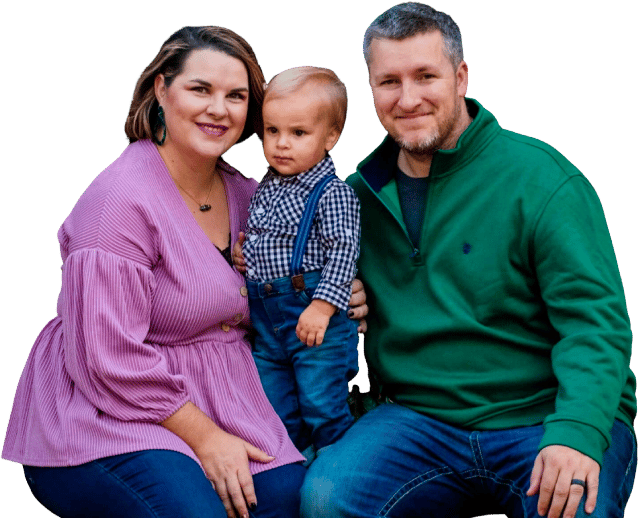 Owners Jared, Ashlyn & family
Turn to the Licensed and Insured Professionals for All Your Pest Control Needs
THIS IS US
Our technicians are amongst the friendliest and well trained service professionals you will ever encounter. We are neat, clean and will always respect and care for your home.
OUR PRODUCTS
We know we have many clients with dogs and pets. So do we! We have hand selected some of the most premium pet and family friendly products that the industry has to offer.
WE CARE
Every company wants to have good customer service. We make it a priority and truly care about each individual and won't stop until your pest issues are taken care of.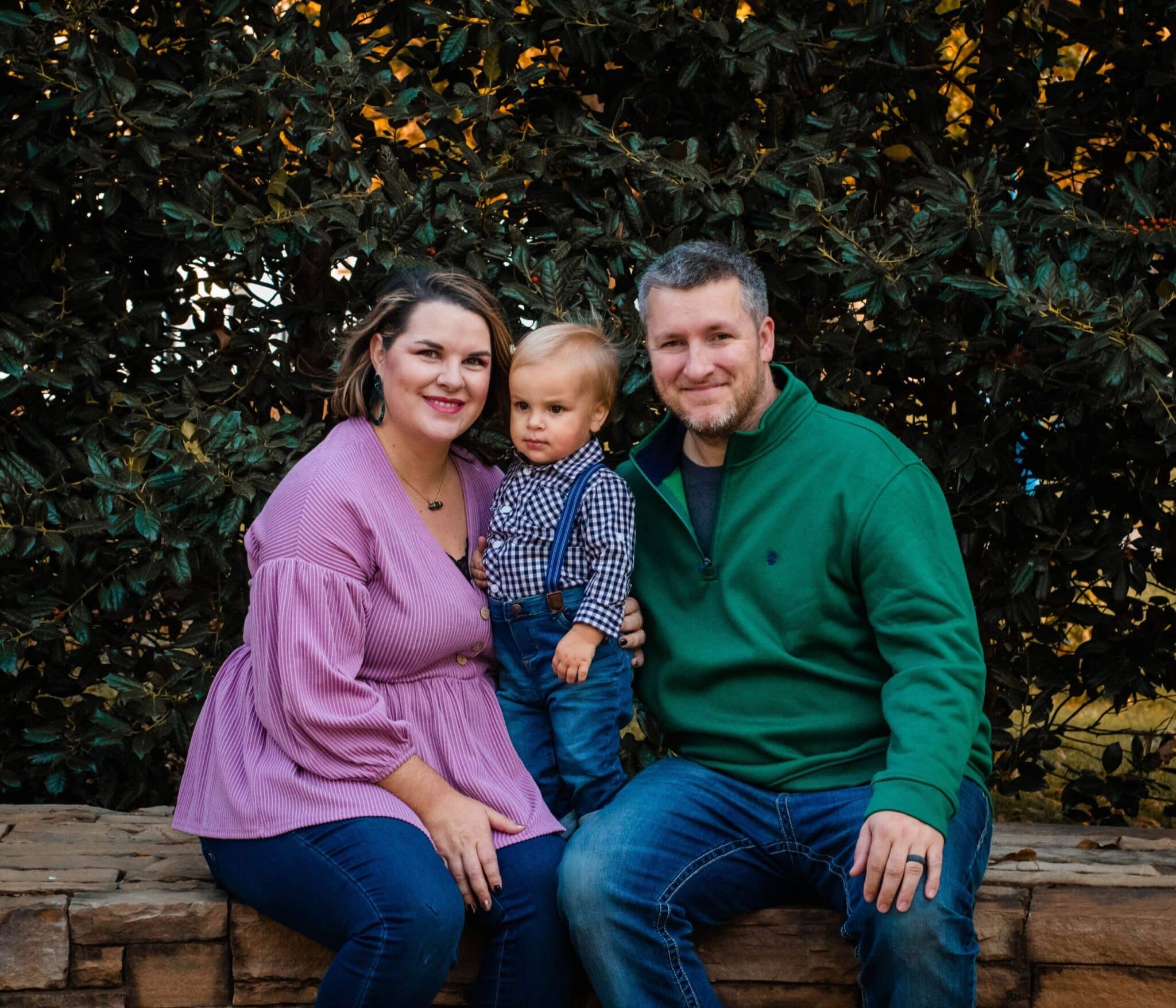 Locally Owned & Operated

Jared and Ashlyn both grew up in Western Oklahoma and were excited about moving back to raise their family here.

Industry Experience

Jared has 16 years of pest management experience and is licensed in all categories for the business. He enjoys meeting with customers and helping as a technician in the field.

Ashlyn has a degree in accounting with experience in retail and oil & gas accounting. She enjoys being able to stay home with their babies while also helping run the financial side of the business.

Our Interests!

In our spare time, Jared likes to hunt and fish. We enjoy watching sports, supporting our local communities, and being active members of our church. We are so glad to be living close to our families and being able to spend more time with them!
Termites
Treating termites can be a very hard and tedious job. Hire our professionals to free your property of these pesky pests.
Bed Bugs
When it comes to having bed bugs eliminated from your home or business, count on our trained, uniformed experts to take care of it.
Spiders
Have a spider infestation in your home or commercial building? Call us and we'll eliminate it in a professional manner.
WHAT CLIENTS SAY?
KIND WORDS FROM OUR AWESOME CLIENTS
We know you may have some questions about our pest control services. Here are a few FAQs that we hear often! If your question isn't answered here though, please give us a call. We would love to answer all your questions!
Pest Control Elk City | Day's Pest Control
Find reliable and professional pest control services only at Day's Pest Control Inc
We provide residential pest control, commercial pest control, termite control and bed bug remediation services to the Elk City, Clinton, Weatherford, Sayre, Cordell, Altus, Hammon, Leedey, Cheyenne, Woodward area.
Business Address: Day's Pest Control
Phone Number: +15804455443
Hours:
Sunday, Closed
Monday, 8AM–5PM
Tuesday, 8AM–5PM
Wednesday, 8AM–5PM
Thursday, 8AM–5PM
Friday, 8AM–5PM
Saturday, Closed
Driving Directions:
Elk City Regional Airport
501 E U.S. Rt. 66, Elk City, OK 73644, United States
Head west on Norman Martin Blvd toward Airport Entrance Rd
0.3 mi
Turn right onto E Country Club Blvd
131 ft
Turn left to stay on E Country Club Blvd
56 ft
Turn right at the 1st cross street onto E State Hwy 66/U.S. Rt. 66/N Van Buren Ave
Continue to follow E State Hwy 66/U.S. Rt. 66
1.0 mi
Turn right
105 ft
Elk City
Oklahoma, USA
About Elk City OK
In 1885, the first post office was established in Elk City. It was named after the elk herd that roamed through the area. The city was incorporated in 1895.
Sights of Elk City, OK
The National Endowment for the Humanities runs the Western Folklife Center in Elk City. The center has a museum, library and archive dedicated to preserving the stories and culture of Western life.
There's also a historic district called Downtown Elk City with buildings dating back to the 1880s. You can view them on a self-guided walking tour or take a guided tour from an expert at the Chamber of Commerce
Destinations in Elk City, OK
The Oklahoma State Reformatory is located just outside of town on Highway 54 East. This facility was once used to house inmates but now serves as an event venue for weddings and other functions. It's open for tours Tuesday through Friday at 8:30 am or 2 pm
Reviews:
Read reviews from our clients and see why Day's Pest Control is a highly recommended Pest Control Elk City.
Grateful for Day's Pest Control. They did our inspections on our new house and they will be spraying for us once we take ownership of the house
Quick response to our pest needs. Professional and friendly business. Will continue to use them for maintenance of unwanted critters.
Jarod and Ashton are very quick in resolving any of our issues. Although they are very busy, these guys don't usually leave till we're fully satisfied. Very professional. They are our go to guys! Highly recommend these fellas'
You may have found us by searching for some other common categories:
pest control near me
Exterminator
termite treatment
pest control services 
Some other important pages:
residential pest control Elk City
commercial pest control Elk City
Other cities near Elk City:
Clinton, OK, Weatherford, OK, Altus, OK, Woodward, OK, Lawton, OK., El Reno, OK.Chickasha, OK, Chickasha, OK, Mustang, OK, Bethany, OK
Zip Codes near Elk City:
73601, 73096, 73522, 73523, 73801, 73802, 73501, 73506, 73502, 73507
Neighborhoods in Elk City:
Eastland, Elk City, Elk Creek, Foxridge, Historic Broadway, Paggy Dr.